The Theo range of tables have bespoke power, data & cable management options to ensure the workplace remains as productive as possible whilst maintaining design integrity.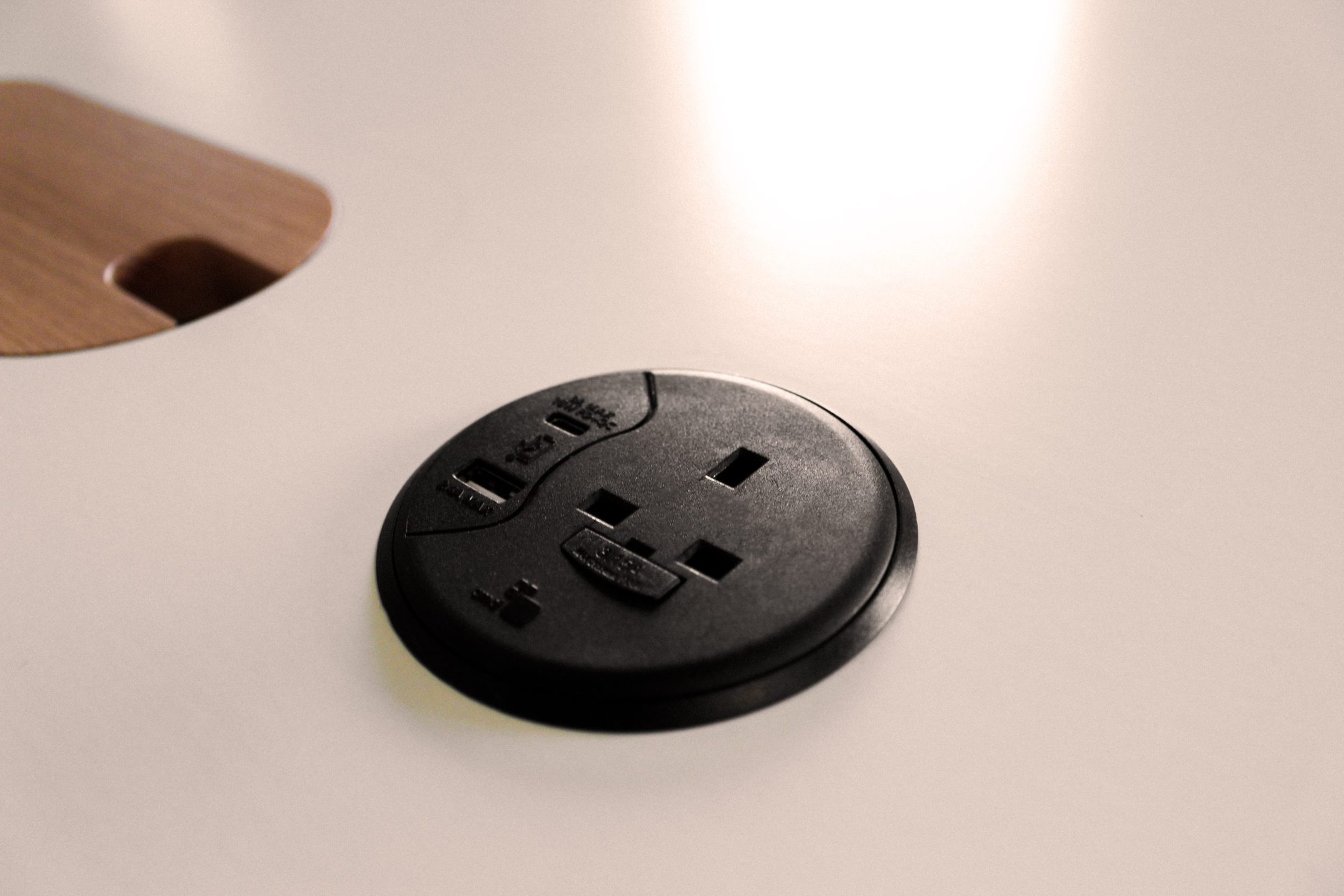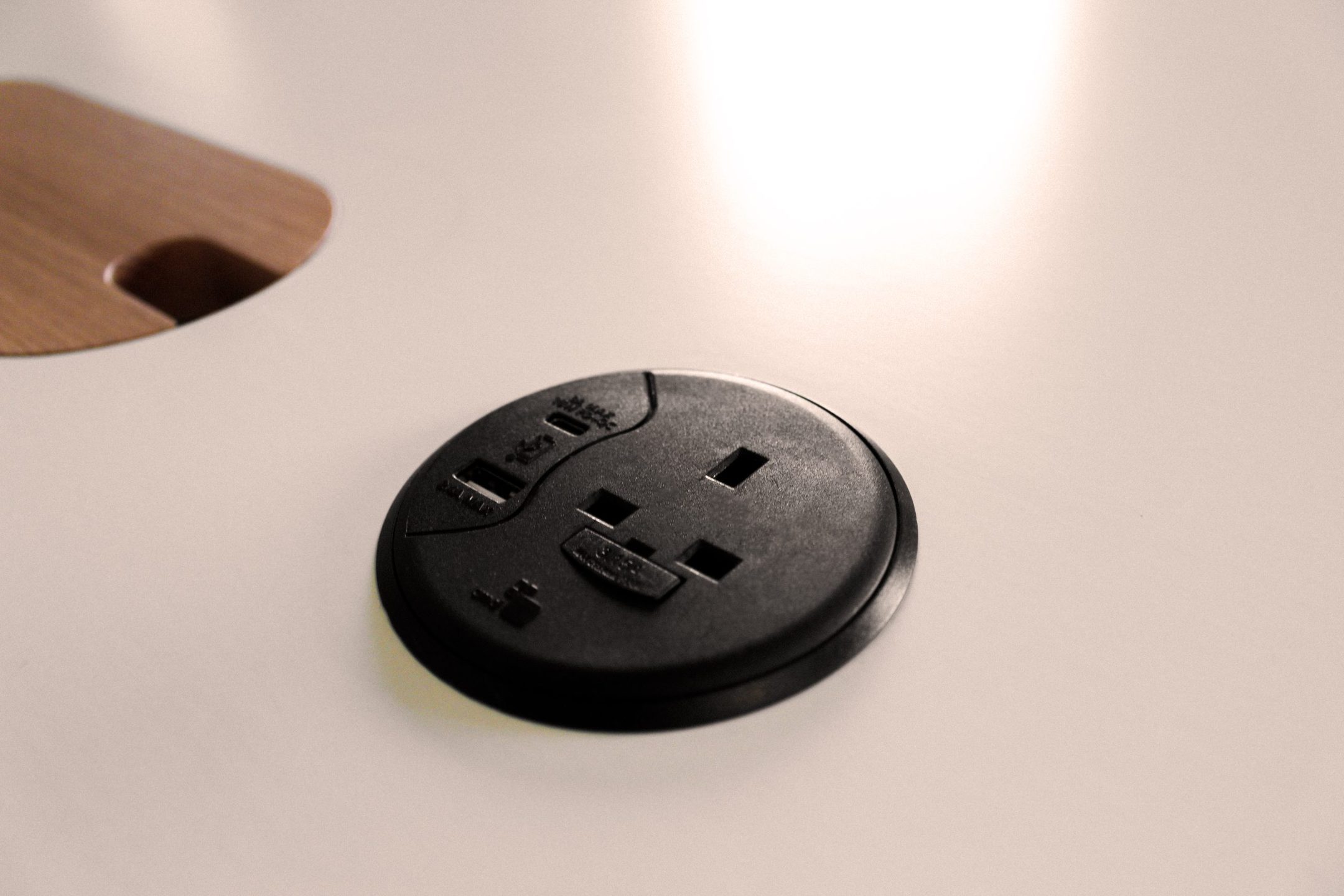 Add a power option to your desktop in the form of a grommet, available with USB charging ports.
UNDER DESK CABLE MANAGEMENT
Hide unsightly cables and plugs with the sleek under desk cable management system, unique to the Theo range and simple to implement.