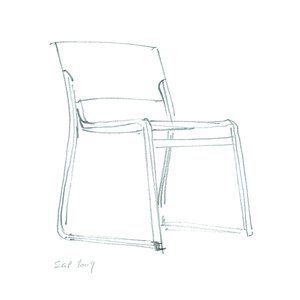 THEO was designed to a very specific brief from Chorus for an extremely comfortable, lightweight yet very strong and durable, wooden high density stacking and linking chair for the church market.
The need for churches to be used for additional activities has grown considerably and not just on Sundays, also throughout the week. These internal spaces are often at the heart of the community and need to be flexible, meaning the traditionally used pew is being replaced by chairs that can be manoeuvred by all and stacked out of the way quickly with minimum fuss and energy.
Just some random text to show that other things can be added.